The Pilea Peperomioides, also known as the the friendship plant, UFO plant or Chinese money plant is a true gem. It's playful, eye pleasing, and fairly easy to care for. The plant grows like crazy and then grows little babies so you can share it with friends!
A happy plant will eventually send Pilea babies up through the soil, which you can then be cut from the mother plant. Don't miss out on the abundance of fun this plant offers. Take the plant cuttings, then spread the love!

Light: Medium - Bright Indirect Light.  Can tolerate a few hours of bright direct light.

Water: Water every 1-2 weeks, allowing the soil to dry out between watering. Expect to water more often in brighter light and less often in lower light. 

Fertilizer: Fertilize about once a month during the growing season Spring-Summer. And only feed the plant when it is in a state of active growth.
Pet Safety: Yes. This plant is non-toxic to animals.
Curbside Pickup: FREE
Zone 1: $20 – Delta/Tsawwassen
Zone 2: $25 – Surrey
Zone 3: $25 – New Westminster, Burnaby, Richmond
Zone 4: $25 – Vancouver East, Vancouver West and Downtown Vancouver
Live Plants
We make every effort to ensure that you receive the healthiest & happiest plants straight from our greenhouse.
We will handle returns and exchanges on a case-by-case basis with the ultimate objective of making our customers happy. If you're not satisfied with your recent purchase, please email us at info@vandulafarms.com within 7 days from the purchase date. We ask that you include photos of the item you're returning.
Please note that it will be the customer's responsibility to bring the returns back to our store.
General Merchandise
It is our hope that you'll be completely satisfied with your purchase. All merchandise (with the exception of live plants) can be returned within 7 days of the delivery date and sent back to our location at your expense. Product must be unused and in original packaging.
Refund will be issued immediately once we receive the returns.
Please send us an email info@vandulafarms.com for pre-authorization before sending your returns.
Merchandise without an original sales receipt will only qualify for credit or exchange for products with the same retail value.
Customer Reviews
01/09/2021
Julma T.
Canada
Pick up order
I purchased the Pilea Peperomioides last week , the plant condition is excellent and I really love it....I'll be ordering more plants to add to my collections.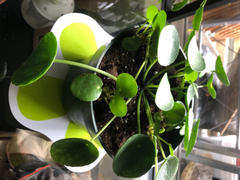 Thank you Julia for writing us a review! We're so happy to see your plant in your home. We can't wait until your Pilea starts growing and shooting more leaflets- that's one of our fave propagating plants. All the best to your plant collection ;) -Vandula Farms
01/05/2021
Melissa K.
Canada
Best quality!
This was my first time purchasing from Vandula and it'll now be my go to green house. The plants went above expectations, and were so full and healthy. Pick up options ease the anxiety of covid, and the plants were wrapped for easy transportation.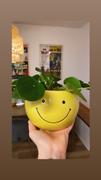 Thank you for the kind words, Melissa! Your review means a lot to our small business and a great opportunity for us to improve. Those Pileas look so cheery to be on that Smiley pot. They're our fave propagating plants :) Pls stay safe and we look forward to serving you again. Vandula Farms